The Acquittal of Amber Guyger Part II
September 21, 2019
This is a followup since we Aquarians are always getting new info from above. The trial for this redneck skank is set to being on Monday 9/23. Let's take a look at that date with the full understand that everyone the elite do is a ritual that kills Osiris and then distracts Isis with money so that she never resurrects him and gives birth to Heru. It's in everything. If you don't see this by now then nobody can help you.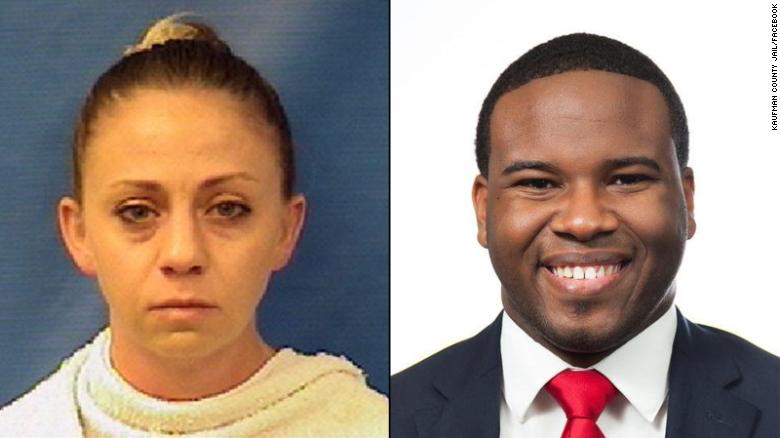 It is just me or does this brother look like 50 cent? Anyway I digress….but that is an Osiris/Heru figure they also destroyed but now he is trying to make a comeback. He literally ended up with 50 cents if that much.
The date of the 23rd is just another way of saying you came up one short of 24 or completion. 9 is the number of return meaning it brings you back to where you were trapping you in a cycle. It's also another way of saying 11 as in military time.
You get the point. Understand these archetypes are deeply embedded in the collective conscious and your personal subconscious so it's very difficult for the black magick spell to not have any on you even when your conscious to some degree. These numbers form the very fabric of this false reality.
Dallas is one of the cities across the world that is on the 33rd degree parallel as in 33rd degree Scottish Rite Freemason. It is associated with death, bad luck, extreme weather, etc. One minute it's snowing in Dallas and then the there is a damn sandstorm or some other weird shit. The city is cursed…period…..just like Denver.
Finally 9/23 is the vernal equinox. This is when the sun's (aka son's) energy is evenly split between 12 hours of daylight and 12 hours of night. Both solstices and equinoxes are powerful times to perform rituals of any kind. Mind you I don't believe in the global model but just used this as an illustration. If you look at the scientific and historical evidence you can clearly see this is not a globe but a dome of some sort. The Sun and Moon are within the dome only a few miles away. I know it sounds crazy but that's just because you've been brainwashed on the Copernican model of complete bullshit courtesy of the Vatican.
I've already talked about the symbolism of their names in the my Blak Rant podcast so here's that link:
https://racerules.wordpress.com/2019/09/16/the-acquittal-of-amber-guyger/
You can clearly see this is not happenstance or chance. They're getting ready to pull another fast one and most of us are going to fall for it as usual unless we spread the word and get our minds right. Almost forgot Monday is also the birthday of George Lester Jackson and John Coltrane. They are always trying to use the ancestral energies against us. Play Coltrane all goddamn day!!!!!!!!!!!!!! especially Equinox for obvious reasons.
DO NOT GET UPSET WHEN THIS BITCH IS EXONERATED AND SEND THESE GODDAMN JEWS ANY MORE OF OUR MELANIN ENERGY!!!!
YOU ALREADY KNOW WE HAVE NO RIGHTS IN THIS CORPORATION!!!!!
WE ARE STILL CONSIDERED CHATTEL PROPERTY OF THE FEDERAL GOVERNMENT….RUN BY THE JEWS FOR BRITAIN.
Posted in Corporatism, Feminism, Gematria, Jewish media and Hollywood, Judaism, Kabbalism, Kemetic - Neterian - Egyptian, Media Manipulation, Melanin, Metaphysics, Mythology, Neurolinguistic Programming, New World Order, Parasitism, Racism, Satanism, Social Engineering, Uncategorized |